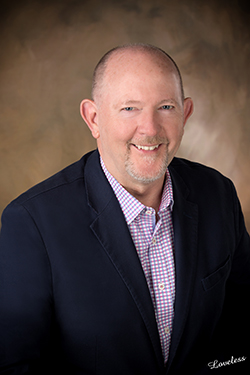 Tracy L. Pack, DDS
Creating Lasting, Positive Changes for My Patients
As an orthodontist who's been seeing patients since 1987, I have had the unique opportunity to positively change many lives. I am constantly reminded of this when I encounter former patients out in the community: I may have last seen them years ago, but they're still sharing that beautiful set of teeth that's made it easy for them to smile!
I am passionate about helping each patient to achieve the smile he or she desires, in a comfortable and efficient manner. Because I am skilled in a wide range of orthodontic techniques, I am able to customize care in a way that is perfect for each patient's specific concerns and goals.
While I love crafting remarkable smiles, I derive much of my pleasure from the daily interactions with my patients and their families. I love working with children, teens, and adults of all ages: everyone has stories to share and dreams to confide, and I appreciate those exchanges.
It is remarkable to be in a profession that combines medicine, science, and art, and allows for personal connections ... and that brings so much happiness to the world!
The Pack Orthodontics Team
I am proud of my staff and all they do to ensure our patients are heard, engaged, and excited about treatment. Each is conscientious and professional, yet they're also warm, kind, and personable. I like hearing them laugh and joke with our patients, how they connect with people and makes sure everyone feels welcome, and how they keep our office filled with smiles!
Education
Each year I take advantage of a variety of continuing education opportunities locally, regionally, and nationally, to attend meetings, seminars, and lectures.
At these gatherings, I am able to take classes that enable me to remain at the forefront of academic and technological discoveries and methods. They empower me to improve my patients' experiences and treatment results. Through continuing education, I'm able to provide patients what they deserve: the best possible orthodontic diagnosis and treatment.
Professional Memberships
Beyond the Practice
I was born in Shelbyville and raised on a farm in Bell Buckle while attending schools in Shelbyville. After finishing my orthodontic residency in 1987, I moved to Murfreesboro.
When I'm not working, I enjoy time with my family and all their activities. My wife Courtney and I have three children — Madden, Laney, and Betsy — along with a dog and a rabbit. I also like working on my childhood farm, working in the yard, traveling with family, and tailgating at football games in the fall.
I am passionate about helping the town where I live and where I grew up to be a better place to live. I am a founding member of the Murfreesboro Breakfast Rotary Club, which was formed in 1988, and I served as president from 2006-07. This organization allows me to help various groups in Murfreesboro and Rutherford County, as well as support many international causes.
In addition, I am an Eagle Scout and the father of an Eagle Scout. I have served the local district as chairman for two years and was also the cubmaster for four years with a local Cub Scout pack.