We recognize that all our patients are unique and deserve to receive orthodontic care that reflects their individual needs. Our experienced and talented team is committed to working with you and your family to create a comfortable, stress-free, and rewarding orthodontic experience every time you visit our practice.
We are pleased to welcome you and your family, and we look forward to working with you.

Denise
Patient Coordinator
Welcome to Pack Orthodontics! I really enjoy getting to know our patients and watching people's smiles transform. I'm excited that I'll see your new smile develop! You'll meet me at the front desk, where I'll greet you, check you in, update paperwork, and set future appointments. We're a big family at our office and I look forward to welcoming you to it!
Outside of work, I love to travel with my husband of more than 30 years, Jack. Being a military brat and wife for my whole life is probably why I enjoy visiting new places and trying new things. My priority, when I have down time, is being with Jack, as well as our two sons, daughter-in-law, and our grandchildren.

Hope
Financial Coordinator
Hi and welcome! I'm excited to meet you and see how you change as your smile transforms! I handle all insurance and financial accounts. I know you're going to enjoy your orthodontic experience. Ours is a warm and friendly office and we will do everything possible to keep you smiling and laughing during visits!
When I'm not at the officee, I really treasure being with my husband and our three daughters: Olivia, Georgia and Ava. We also share our with a handsome Pomeranian Chihuahua named Baxter. Outside of the office I enjoy visiting with family and friends back home, reading and shopping.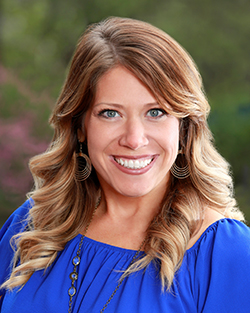 Megan
Treatment Coordinator
Hello and welcome to Pack Orthodontics! I'm Megan and I love working with people. I'm lucky, because I get to meet and spend time with all our patients and I'm happy I'll get to know you. As the treatment coordinator, I'll walk you through your initial visit, present and review fees, and coordinate treatment. I also maintain correspondence and patient files. Dr. Pack is an incredible orthodontist and our team is hardworking, talented, and loves to have fun.
I've lived in Murfreesboro for more than 15 years. My wonderful husband Matt and I have two amazing young children: son Cooper and daughter Sloan. They keep our lives busy with soccer, rock climbing, cheerleading, and any other sport that grabs their interest. We have a fur baby, too: a Yorkie named Chewie. We're often on the go, love being outside, value time with family and friends, and love supporting our community by volunteering at and donating to local organizations.

Morgan
Orthodontic Assistant
Welcome to Pack Orthodontics! I'm Morgan and I'm a people person through and through. I love being part of creating beautiful smiles and seeing how treatment changes people. I know you're going to develop an incredible smile and get a big confidence boost! I work in the clinic where I assist Dr. Pack with various procedures and treatments. He's an amazing doctor and our team is the best. We all will strive to obtain the most awesome outcome for you and your smile!
My life is shared with Rome, my cat. I love my family: sisters, brothers, nieces, nephews, mom, and stepdad, and I enjoy traveling and riding outdoors in R2Rs year-round.

Laurie
Orthodontic Assistant
Hi and welcome! I am really excited that I'll meet and get to know you during treatment. I like witnessing how people change as they see the change in their smile and I know you're going to become much happier and confident with a new smile! Working in the clinic, I sit chairside and assist Dr. Pack as he creates great smiles. This is the happiest office, and we all have fun while we work!
When I'm not at Pack Orthodontics, I'm usually enjoying time with my husband, our adorable little girl, and our two fur babies. I like going on motorcycle rides in the country with my husband and spending weekends on the lake in our boat.

Nina
Orthodontic Assistant
Hi, I'm Nina and I'm looking forward to meeting you! It's really exciting to watch patients become self-confident as they achieve a new smile. I work in the clinic where I assist Dr. Pack to create beautiful smiles. I love getting to know our patients and seeing the before and afters of treatment! This is a really fun, energetic office, we are like a big family that likes to joke around and laugh with each other.
I am originally from Florida and moved to Tennessee in 2007. When I'm not in the office, I enjoy spending time with my boyfriend Matt and our 3 dogs. We LOVE to travel.